String Wound Filter Cartridge
Wound cartridges strengthen the thickness design to offer high flow rate, low pressure drop and tremendous dust holding capacity. They are effective in many industrial processing, such as pre-RO filtration, food and beverage, chemical filter solution, waste water treatment and petrochemical process etc. Our materials are fabricated by our experts using highly advanced procedure, also strict testing is maintained before storing in warehouse.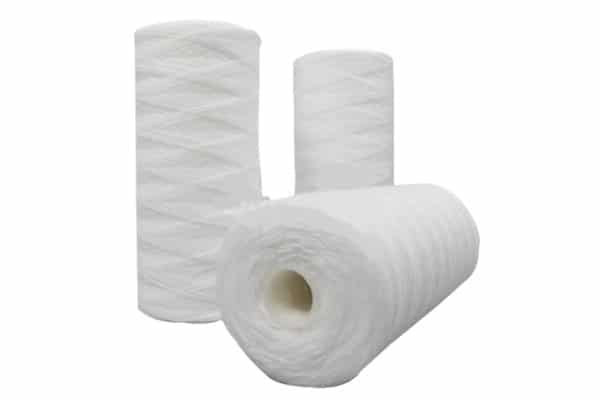 This produces advanced intensity filters with extended filtration capability, longer provider existence and better overall performance that reduce general costs. Micro String filters have excessive structural integrity mixed with a extra void volume. Giving a decrease strain drop, plenty advanced dust holding ability and performance as compared to standard wound filters. We are considered as the best stainless steel filter cartridges Dealers, Supplier and exporter in Gandhinagar, Chandkheda, Rajkot, Surat, Naroda, Ahmedabad, Bhavnagar, Vadodara, Gujarat, Hyderabad, Mumbai, Chennai, Delhi, Kolkata, India, Pakistan, Bahrain, China, Canada, Usa, Saudi Arabia, etc.
For more information or to capture the products Contact us or Inquiry us